What is the formula for our success? A firm commitment to innovation and customer satisfaction, they are our daily challenge.
1
Egypt
2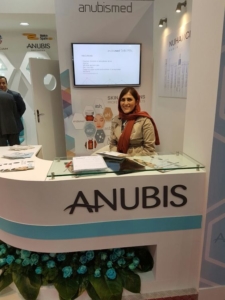 Iran
3
Hong Kong
4
Russia
5
Turkey
6
Kenya
7
Marruecos
8
Mozambique
9
Tunisia
10
Canada
11
Ecuador
12
El Salvador
13
USA
14
Mexico
15
Dominican Republic
16
Saudi Arabia
17
China
18
South Korea
19
Arab Emirates
20
Indonesia
21
Kuwait
22
Malaysia
23
Vietnam
24
Belgium
25
Estonia
26
Finland
27
France
28
Italy
29
Poland
30
Portugal
31
UK
32
Switzerland
33
Romania
34
Ucrania
Anubis Cosmetics is constantly evolving to meet the needs of our customers. We research and develop formulations based on synergies to offer solutions in the field of intelligent cosmetics.
Anubismed specializes in the development, manufacturing, and commercialization of a new generation of cosmeceutical treatments. A range of products of the highest quality that allow to obtain fast and effective results. It provides innovative solutions with the latest active ingredients and a high scientific contribution in R&D.
Transparent Clinic, your trusted cosmetics. It was created with the purpose of offering a wide range of facial and body products to meet all the needs of your skin.
Anubis Cosmetics Group is a company dedicated to the development and commercialization of professional cosmetics, mainly focused on skin care treatments for face and body.
This cosmetic company was born in Sabadell (Barcelona, Spain) in 1982 thanks to the experience and entrepreneurial spirit of the Sainz family, who are still at the forefront of the company today. Since its foundation, the company's goal has been to grow beyond its borders, and this international projection has led it to market its products in more than 44 countries.
Anubis Cosmetics Group, always in constant evolution by following the needs of the market, has grown to become a group formed by 4 different brands. Each brand responds to the needs of a specific group of customers.